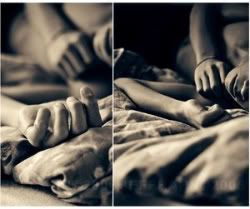 The day worked out well. No work, all shops closed due to holidays, no binge, no craving, little food (apples and cottage cheese). But nevertheless I am feeling down. The reason is obvious. And so is the point that it's all my fault, too. I had a friend, a very lovely great person, an ex-ana. Someone who really understood me, but never wanted to change me. She really cared about me. When I went crazy last autumn and left everything behind (friends, family, communication with others in general; didn't even participate in forums anymore or wrote the blog), I left her, too. She regularly tried to contact me via phone or eMail, but I never answered. Last week, I wrote to her, said sorry, tried to explain. And now she leaves me without reply. 
While I was not communicating with her the "silence" felt ok for me. Now that's me who is waiting to hear from her, it's killing me. 
I know it's all my fault. And she is probably angry with me (although I honestly doubt it; she probably is just very busy with work, we're both 30 and no teenagers with lots of free time anymore; she even runs her own business). But it's driving me totally crazy. Every fucking minute of the day I am thinking about what I could do to get her back. But I also don't want to annoy her by writing her eMails over and over again. Or force myself upon her. If she wants to get in contact with me again, she will. If she doesn't, I have to deal with it. I would even understand!
But nevertheless I am checking my eMail account like every 10 minutes. And everytime it's empty I could cry. Now I have even lost her. And I deserve it because of the way I treated her. I am such an ugly person. I deserve to be let alone.